Amazon Gift Card Giveaway: Thank you 1000 Subscribers (Ended)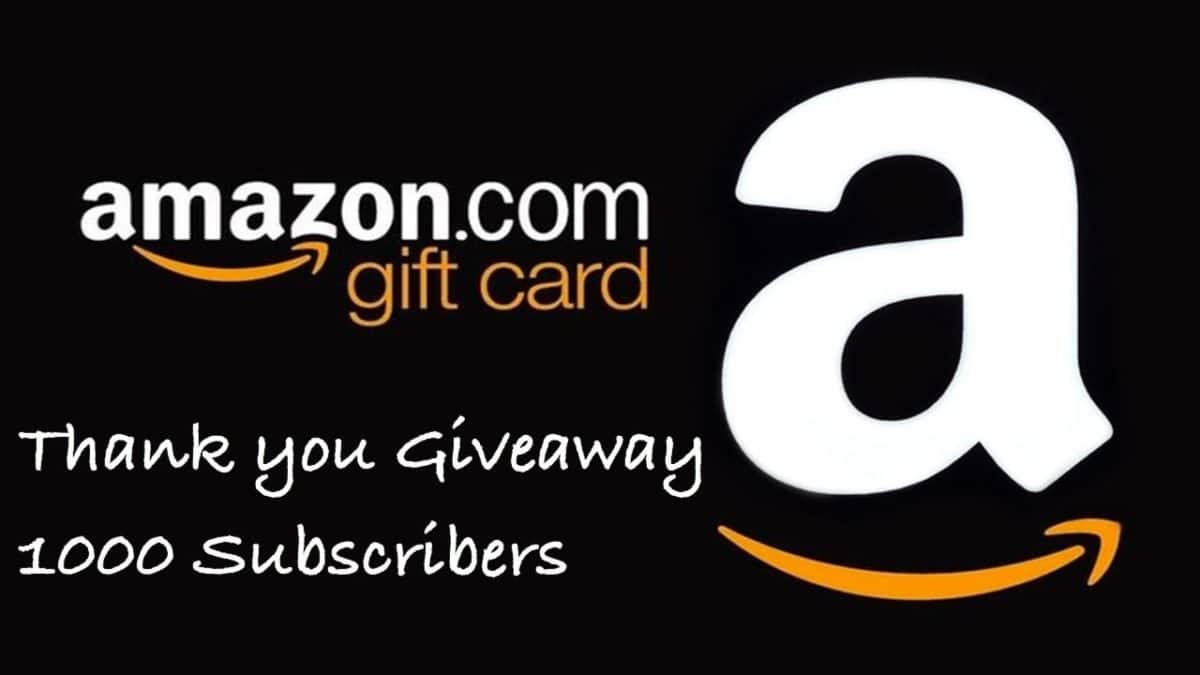 Amazon $50 digital gift card giveaway!!!
To be entered into the drawing you must:
-Share one of my videos on a social media site or website. Link it in the comments or email me a screen shot at lifehindsight101@gmail.com
-Be at least 18 years old
-Live in the United States
-You will have until 6/30/18 midnight to share as many of my videos. You cannot share my channel trailer or giveaway video
-I will announce the winner on 7/1/18. I will direct message you on Youtube and I will need your email to send the digital Amazon Gift Card. You will have 24 hours from the time I send the message to response. If not, I will select another winner.
Terms & Conditions (Legal Stuff):
The prizes awarded are only as specified, and not redeemable for any cash value or substitution.
This giveaway is not sponsored by ANYONE except myself.
This giveaway is sponsored or endorsed by Youtube. By commenting and participating in this giveaway. Youtube is released from any and all liability related to this giveaway. No data is collected from participating in this giveaway except email to send the prize.
This promotion is sponsored and administered by the Life:Hindsight101. It is in no way sponsored, endorsed, administered by, or associated with anyone else.
Youtube Community Guidelines: https://www.youtube.com/yt/about/policies/#community-guidelines
Enters that do not comply with the guidelines will be disqualified
Youtube Privacy Policy: https://support.google.com/youtube/answer/2801895?hl=en
Gear used for videos:
https://kit.co/clintonjd
Subscribe link:
https://www.youtube.com/channel/UCO4TWK699kxWJ4wdQxaqxow?sub_confirmation=1
Channel description:
"I wish I would've known that earlier!"? My channel tackles those "should've knowns" with topics ranging from buying a new TV, workplace fashion, leasing a car, and much more. This is an open forum where you can ask questions and hopefully learn from both my personal experiences and the experiences I've shared with the people in my circle. Be sure to check out my new videos, posted twice monthly – at the beginning and middle of each month!
I may earn a small commission for my endorsement, recommendation, testimonial, and/or link to any products or services from this website. Your purchase helps support content made for this channel.