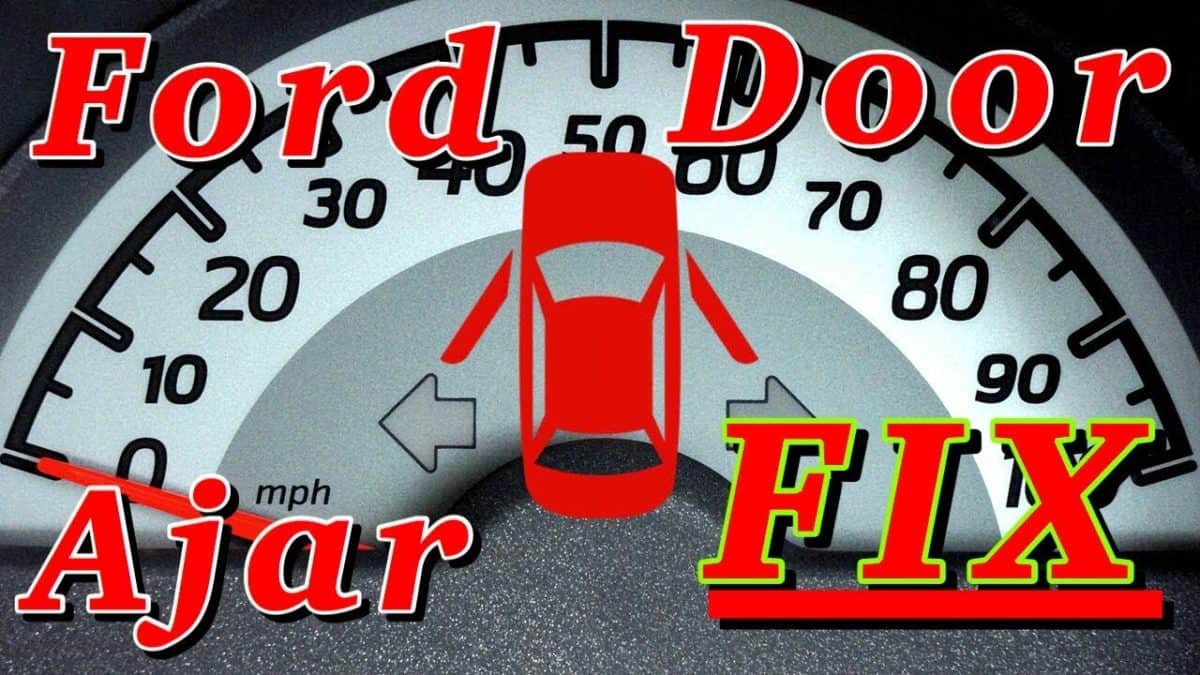 Door ajar fix for Ford vehicles. I own a 2008 ford edge but from what I have read this should work for other Ford vehicles from 2007 – 2014. TRY AT YOUR OWN RISK. #Ford
If you feel like this video helped you, consider buying me a cup of coffee?
https://www.buymeacoffee.com/Hindsight101
Option 1 Video:
https://www.youtube.com/watch?v=HczsXhCXvFY&t=0s&list=WL&index=58
Option 2 Video:
https://www.youtube.com/watch?v=V1wvjHEM8yw&t=0s&list=WL&index=59
Note:
The wire needs to be grounded when the door is closed, you could not use the magnetic sensor and ground that same wire or it will disable the door ajar warning altogether.
https://www.youtube.com/watch?v=s4-j8P0kMVs&list=RDHczsXhCXvFY&index=2
Needed Items:
Magnetic Sensor – you can get this from anywhere, doesn't have to be the exact one:
https://www.dollartree.com/Battery-Powered-Window-Alerts/p328789/index.pro#
Magnet:
https://amzn.to/2LKFtzZ
https://www.harborfreight.com/10-piece-rare-earth-magnets-67488.html
Scotch Permanent Outdoor Mounting Tape
https://amzn.to/2yiH2fB
Quick Splice Snap Wire Connector, 22 through 18 Gauge:
https://amzn.to/310EXBc
Connector:
https://www.homedepot.com/p/Tyco-Electronics-Spade-Vinyl-12-10-AWG-Stud-8-10-10-Clam-EB0293-000/202204308
Wire:
18-22 awg wire – you can get at any hardware store for the length you want.
Gear used for videos:
https://kit.co/clintonjd
Subscribe link:
https://www.youtube.com/channel/UCO4TWK699kxWJ4wdQxaqxow?sub_confirmation=1
Channel description:
"I wish I would've known that earlier!"? My channel tackles those "should've knowns" with topics ranging from buying a new TV, workplace fashion, leasing a car, and much more. This is an open forum where you can ask questions and hopefully learn from both my personal experiences and the experiences I've shared with the people in my circle. Be sure to check out my new videos, posted twice monthly – at the beginning and middle of each month!
I may earn a small commission for my endorsement, recommendation, testimonial, and/or link to any products or services from this website. Your purchase helps support content made for this channel.