Which Baby Bottle is the Best For Your Child?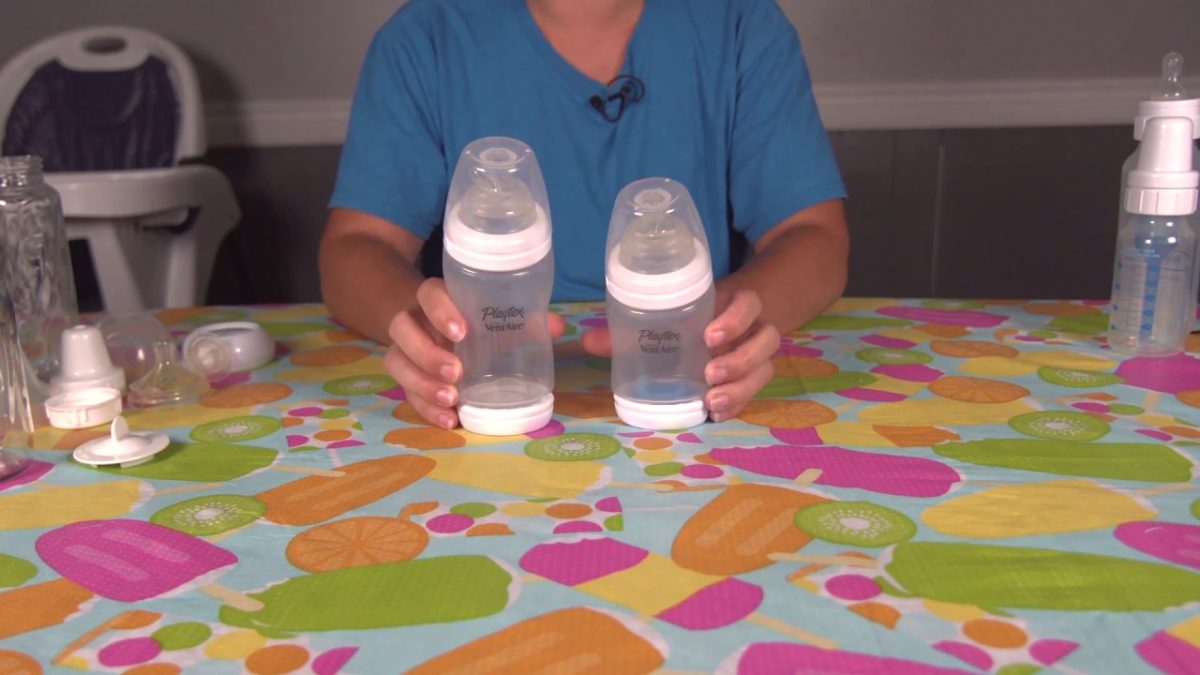 With so many baby bottles to choose from its hard to decide. I will discuss the pros and cons of Avent, Playtex, Born Free, Dr Brown, and EvenFlo baby bottles.
Born Free 1:04
Avent 4:05
Evenflo 4:17
Dr. Brown's 5:10
Playtex 7:30 (this is our top pick)
Evenflo Feeding Classic Glass Twist Bottles
https://geni.us/mrE28 (amazon)
Born Free 9 oz. BPA-Free Premium Glass Bottle, 1-Pack
https://geni.us/0jEioD7 (amazon)
Dr. Brow's Original Bottle
https://geni.us/XcDT1Tf (amazon)
Dr. Brown's Options Wide Neck Glass Bottles, 2 Pack, Clear, 9 Ounce
https://geni.us/f9WscP (amazon)
Playtex Baby Ventaire Anti Colic Baby Bottle, BPA Free
https://geni.us/r7PjsG (Amazon) (amazon)
Philips Philips AVENT Natural Glass Bottle, 8 Ounce (Pack of 3)
https://geni.us/pKZta1X (amazon)
Philips Avent Natural Newborn Baby Bottle Starter Set
https://geni.us/NtaRux (amazon)
Sign Up for Amazon Baby Registry – https://geni.us/qj7rW (amazon)
Check out my other product review videos https://www.youtube.com/playlist?list=PLzSsPTshBX00O8aZmshF_tPi86rHn5u09
Support the channel by using this link to buy from Amazon: https://geni.us/NHVyeT (Amazon)
Try Amazon Prime FREE for 30 Days: https://geni.us/NWAd (Amazon)
If you feel like this video helped you, consider buying me a cup of coffee?
https://www.buymeacoffee.com/Hindsight101
For the latest deals check this out: https://www.ibeatretail.com/
Gear I use for videos: https://kit.co/Hindsight101
~~~~~~~~~~~~~~~~~~~~~~~~~~~~~~~~~~~~~~~~~~~~~~~~~~~~~~~
Channel description:
Ever say to yourself "I wish I would have known that earlier". Well my site tackles that question, from experiences I've gained in everyday life. Things such as buying a TV, fashion for the workplace, leasing a car and much more. This is an open forum where you can ask questions and hopefully learn from my experiences and from my closest colleagues.
I may earn a small commission for my endorsement, recommendation, testimonial, and/or link to any products or services from this website. As an Amazon Associate, I earn from qualifying purchases. Your purchase helps support content made for this channel.