What are those buttons for, on my Ford door?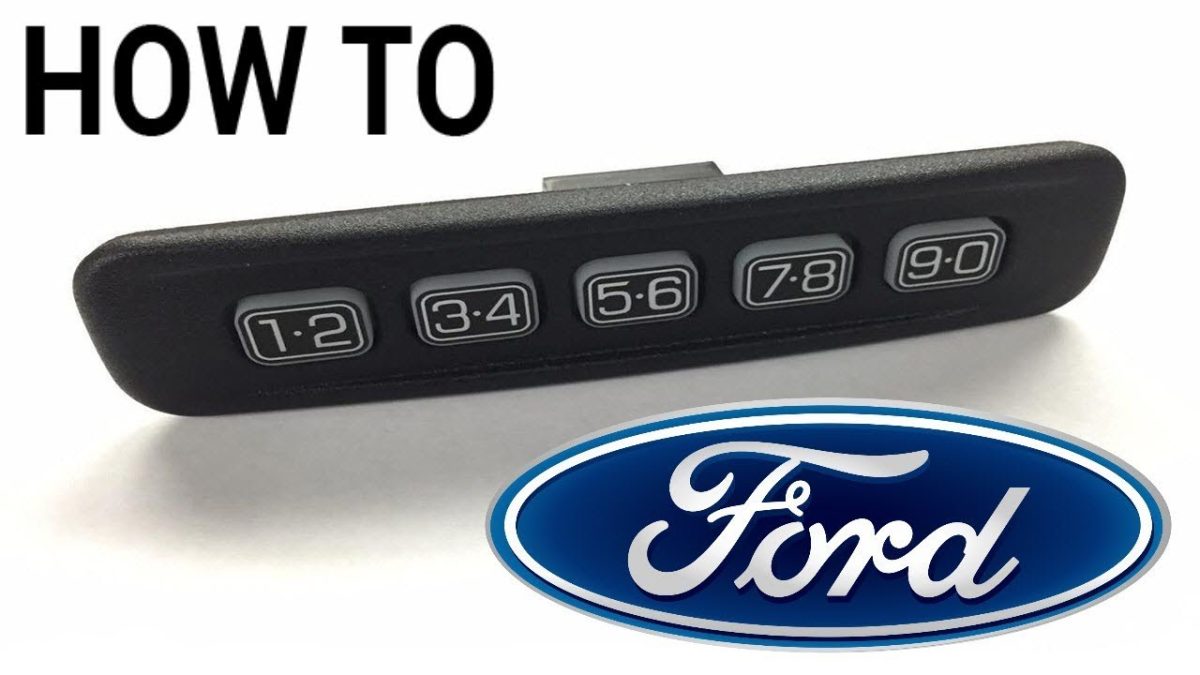 I'm going to cover some of the things you can do with that keypad. In this video I show you how to do some basic task. An overview of how to use the keypad to open your doors and trunk, lock the vehicle, and program or reset your own key code If you do a google search for your specific vehicle, many of the Ford vehicles have the code hidden in the car usually behind a panel. But if you are still unsure on how to get your original code the dealership can always get it for you. #ford
If you have a newer model Ford, you can retrieve the code to display on the dashboard display:
1. You will need 2 keys for this to work
2. Insert one of the keys in the ignition
3. Turn the key to the "on" position, do not turn the engine on, wait about 4 seconds
4. Take out the first key and insert the second and repeat steps
5. Your factory code will show up on the dash screen display
Check out my other automotive videos https://www.youtube.com/playlist?list=PLzSsPTshBX00Uhtp5QFaDC6sJKubL7BtM
Support the channel by using this link to buy from Amazon: https://geni.us/NHVyeT (Amazon)
Try Amazon Prime FREE for 30 Days: https://geni.us/NWAd (Amazon)
If you feel like this video helped you, consider buying me a cup of coffee?
https://www.buymeacoffee.com/Hindsight101
Gear I use for videos: https://kit.co/Hindsight101
~~~~~~~~~~~~~~~~~~~~~~~~~~~~~~~~~~~~~~~~~~~~~~~~~~~~~~~
Channel description:
"I wish I would've known that earlier!"? My channel tackles those "should've knowns" with topics ranging from buying a new TV, workplace fashion, leasing a car, and much more. This is an open forum where you can ask questions and hopefully learn from both my personal experiences and the experiences I've shared with the people in my circle. Be sure to check out my new videos, posted twice monthly – at the beginning and middle of each month!
I may earn a small commission for my endorsement, recommendation, testimonial, and/or link to any products or services from this website. As an Amazon Associate, I earn from qualifying purchases. Your purchase helps support content made for this channel.