Tacklife T8 Jump Starter: Is it as bad as the Reviews?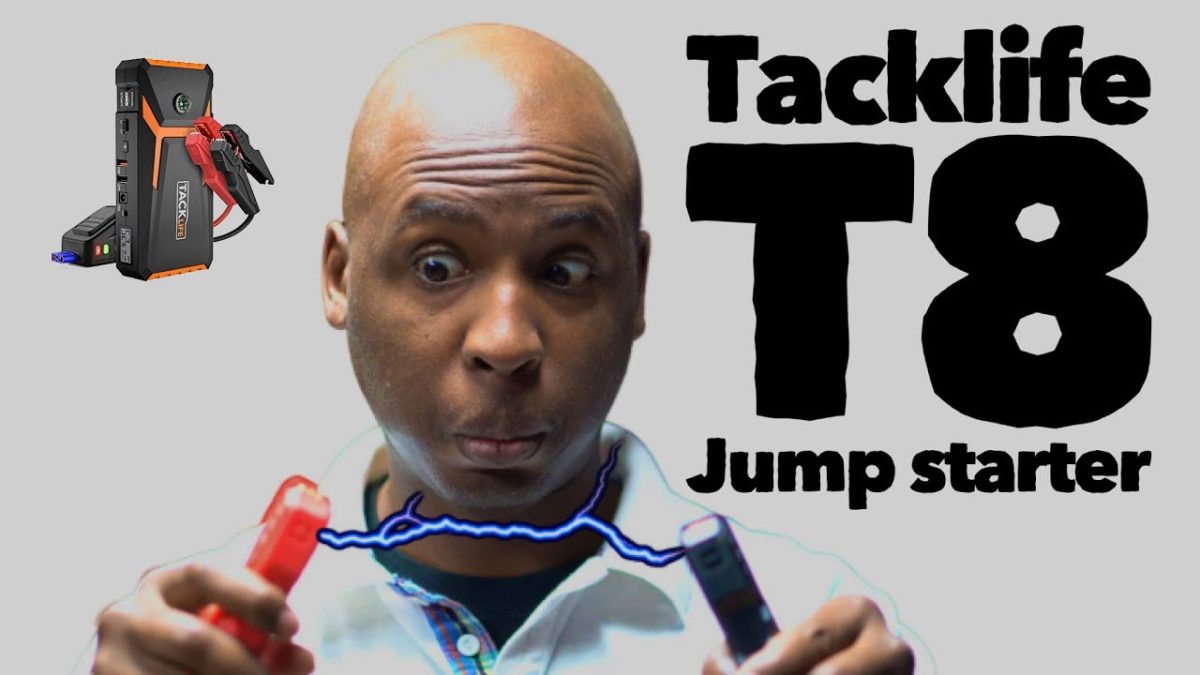 Here is a review of the Tacklife T8 Jumper Starter. It has received really bad reviews for people not reading the instructions or maybe just bad design. NOTE: Make sure the power switch is on to charge the unit. All and all this is a great unit, hopefully it will last the test of time. #Jumpstarter #tacklife
Tacklife T8 Jumper Starter https://shareasale.com/r.cfm?b=1867166&u=2898098&m=111530&urllink=&afftrack= (tacklife)
Here are some interesting features:
1) This portable jump starter cranks 12V cars, SUV, truck or van up to 30 times after a full charge (in 4 hours).
2) Equipped with an ON/OFF switch and automatic power off function, it features double energy-saving that enable it to be stored up to 12 months without using. It would be better to recharge it every 3 months
3) This pocket size battery jump starter cranks vehicles (up to 6.5L gas, 5.L diesel engines )
4) The unit should last 3-5 years in normal conditions
Check out my other automotive videos https://www.youtube.com/playlist?list=PLzSsPTshBX00Uhtp5QFaDC6sJKubL7BtM
Support the channel by using this link to buy from Amazon: https://geni.us/NHVyeT (Amazon)
Try Amazon Prime FREE for 30 Days: https://geni.us/NWAd (Amazon)
If you feel like this video helped you, consider buying me a cup of coffee?
https://www.buymeacoffee.com/Hindsight101
Gear I use for videos: https://kit.co/Hindsight101
~~~~~~~~~~~~~~~~~~~~~~~~~~~~~~~~~~~~~~~~~~~~~~~~~~~~~~~
Channel description:
"I wish I would've known that earlier!"? My channel tackles those "should've knowns" with topics ranging from buying a new TV, workplace fashion, leasing a car, and much more. This is an open forum where you can ask questions and hopefully learn from both my personal experiences and the experiences I've shared with the people in my circle. Be sure to check out my new videos, posted twice monthly – at the beginning and middle of each month!
I may earn a small commission for my endorsement, recommendation, testimonial, and/or link to any products or services from this website. As an Amazon Associate, I earn from qualifying purchases. Your purchase helps support content made for this channel.